Eurodex Components, Inc. is a spare parts procurement service specializing in the supply of machinery components produced in Europe.
We distribute over 500 manufacturers automation products originating throughout Europe. Our office in Berlin Germany facilitates procurement directly from the original component manufacturer minimizing delays and excessive prices associated with normal distribution.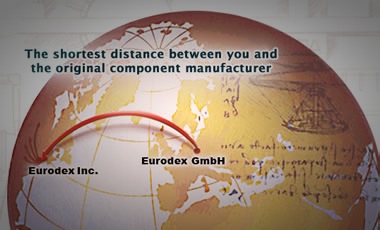 Eurodex GmbH was established right in the heart of the European industrial community, solely for the purpose of exporting machine components to the USA. The name Eurodex is recognized throughout Europe resulting in excellent cooperation from suppliers to satisfy spare parts requirements as no other domestic distributor can. Click here for link to Eurodex, Germany. By purchasing goods in the country of origin and controlling their import into the USA, Eurodex is able to offer substantially lower prices and shorter delivery times for original replacement spare parts. The excessive markups and delays associated with distribution through Original Equipment Manufacturers or other local distributors are eliminated. Simply stated Eurodex represents the shortest distance between you and hundreds of European component manufacturers.
Scope of Supply
To consider the scope of our service, consider how many power transmission, fluid power and electronic components your European OEM purchases from their suppliers. Our direct access to the same suppliers in Europe results in an advantage and single source alternative other distributors cannot offer. Difficult to find, non- standard machine components are routinely identified and supplied in their original execution. Simply provide complete type plate and nomenclature for any item and see how effective Eurodex can be at supplying an original replacement. Allow Eurodex to demonstrate the value of our service by responding to MRO requirements for your European machinery and equipment. Contact us any time and you will realize the Eurodex advantage with your first inquiry.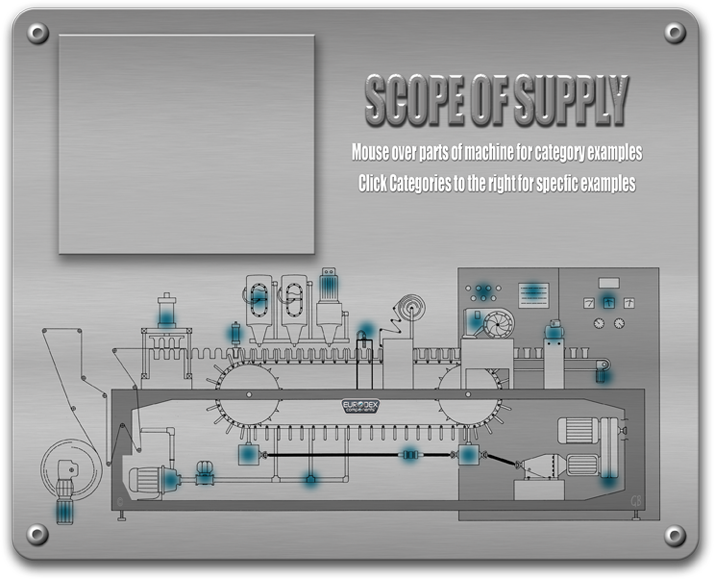 For outsourcing Original Replacement Spare Parts there's only one number you need to remember!
1-888-EURODEX